Lyttelton
Enrolment or waitlist enquiries
33 Winchester St,
Lyttelton,
Christchurch
Kindy webpage
www.kidsfirst.co.nz/Lyttelton
Welcome
Kia Ora
Our Teachers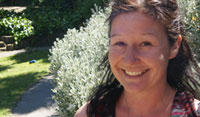 Cathy Wall
Head Teacher
Bachelor of Teaching (ECE)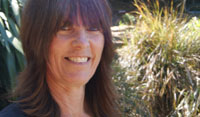 Kim Morgan
Teacher
Bachelor of Teaching and Learning
Lisa York-Jones
Teacher
Bachelor of Teaching and Learning

Our Professional Leaders are an important member of our teaching team. Based at Kidsfirst Head Office, they are on-site regularly to observe our programme, give us feedback and professional support, and encourage us toward continuous educational improvement. Please feel free to talk with them about your child's kindergarten/centre experience...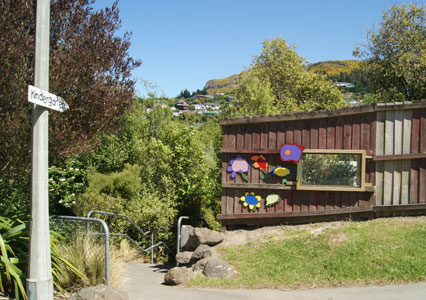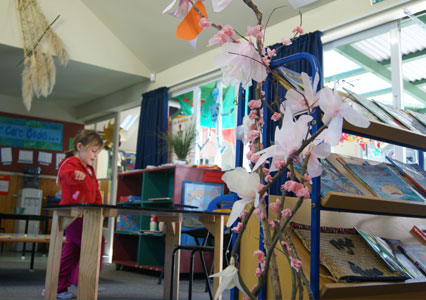 Children at our kindergarten learn in an environment and philosophy that values and supports uninterrupted and sustainable play. Teachers use rich language to provoke and inspire children to develop their problem solving skills, and engage within their learning environment. Children are seen as risk takers and strategic thinkers, confident and capable. A strong sense of Manaakitanga (caring and respect) and Whanaungatanga (family, relationships, history, traditions) are central to the culture that is Kidsfirst Kindergartens Lyttelton.
Our big backyard features a variety of different levels on our hill setting, providing many areas for play and learning. There is a mixture of cultivated and wild areas and areas to challenge for all age ranges and skill levels. In mastering these physical challenges we see children's confidence and sense of self-worth grow. Tamariki are empowered to take responsibility to care for the outdoor environment, gaining an appreciation of their part in caring for our natural world– Kaitiakitanga. They take part in planting and caring for the garden, help to feed the birds in the winter. And pump rain water to use in the sandpit. Every corner of our outdoor environment is constantly used as a learning and teaching tool.
A variety of natural resources are always available for children to access and to incorporate into their play. Plastic resources are kept to a minimum and we are committed to reusing resources whenever possible – using recycled equipment or sustainable resources. Children participate in a daily environment check to ensure the environment is safe and rubbish free.
Our Hours Are...
| Session | Mon | Tue | Wed | Thu | Fri |
| --- | --- | --- | --- | --- | --- |
| Full-day | 8:30-14:30 | 8:30-14:30 | 8:30-14:30 | 8:30-14:30 | 8:30-14:30 |
| Morning | 8:30-12:30 | 8:30-12:30 | 8:30-12:30 | 8:30-12:30 | 8:30-12:30 |
We are able to talk to parents and caregivers most of the time, so please make an appointment if you'd like to do this. EMAIL US HERE
At Kidsfirst Lyttelton children aged 2 – 5 years and their whānau experience a rich programme focused on sustainability. Our kindergarten is part of the Enviroschools programme, which educates children and their families/whānau about the environment, our responsibilities and our place in the world.
All areas of the Kindergarten curriculum provide opportunity for children to be involved in environmental education – in, about and for the environment focusing on kaitiakitanga. We use innovative methods to teach our children about sustainable practices and becoming citizens for positive action. Through sustainable practices, children at Lyttelton Kindergarten are competent and capable guardians/kaitiaki of our unique place in Aotearoa New Zealand and ultimately the wider world.
Children and whānau participate in a programme where teachers respect and acknowledge Te Tiriti o Waitangi, and te reo Māori and tikanga is evident in all areas of the Kindergarten curriculum.
We see our Kindergarten as an extension of home for children and their families, where we respect one another and the world we live in. Children at Kidsfirst Lyttelton experience an environment that promotes a "community of learners" where adults and children learn together (Ako me te Tuakana Teina) and where links between kindergarten and home are valued.
We have an 'open door' approach - whānau are welcome to stay at any time. The notion of community and connectedness is important here, it's at the heart of what we do. We value the relationships we build with our whānau/families, and look forward to making new connections, embracing the multiculturalism and diversity of our community. Our families, past and present, are an important part of our kindergarten life. We value this greatly and we encourage family/ whānau to visit and take part in their child's kindergarten day, sharing your skills and culture too. We also understand the pressures on working parents – there is no pressure for you to stay. You can be involved whenever it suits you.
On a Wednesday afternoon we have a Playgroup/ Whānau time for families with infants and toddlers. Please join us on Wednesdays from 12.30-2.30pm, you don't need to be enrolled. Parents with children of any age are welcome to come along for an afternoon of fun. You can talk to our friendly, experienced teachers about what your child learns as the children play, sing, use their imaginations, start to make new friends, discover, explore, share and laugh together.
You will see us out and about visiting in our local area, supporting our tamariki to strengthen the connection they have within their local community and to further explore this magical setting in their role as caretakers (kaitiaki) of our environment. Strong links with our local primary school help to support the transition to school for you and your child, as he/she moves on from kindergarten.
Lyttelton Kindergarten operates for six hours each day, from 8.30am – 2.30pm. This works really well if you have older children going to school as you can do the drop offs and pick-ups at the same time. We would recommend that you enrol for at least two full days –building up to five days. This gives us, the teachers time to get to know your child and provides consistency around supporting their learning.
Come in any time, we are very proud of our unique learning environment and would love to show you around. Kidsfirst Kindergartens Lyttelton is a wonderful place to learn!