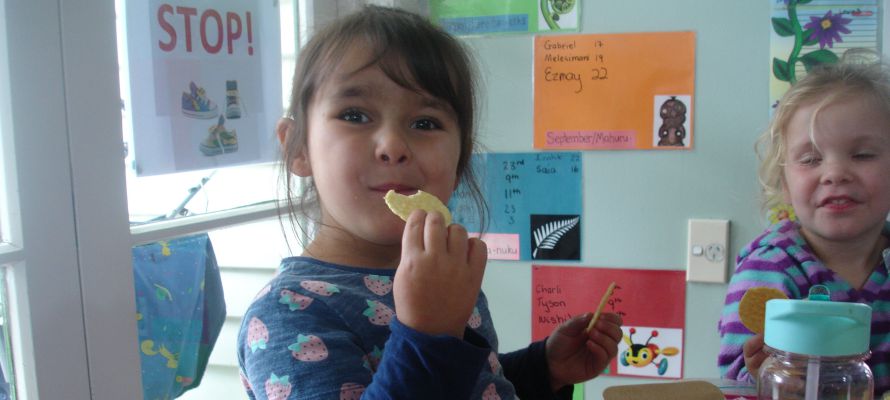 | | | |
| --- | --- | --- |
| | It's a thumbs up from the tamariki at Kidsfirst Aranui Early Learning Centre, enjoying some nutritious extra lunch options thanks to the buy one - gift one 'Fill their lunchboxes' initiative. | |
SOME OF OUR TOP STORIES

We love a great community idea like this one.

'Fill their Lunchboxes' has been set up by Christchurch chef Ben Atkinson, with the aim to help, "kiwi kids get enough good food to succeed at school."

Order a fresh, wholesome lunch delivered to your home or workplace online at Fill their lunchboxes (or from their Facebook page) and they'll distribute lunchboxes (a healthy sandwhich, piece of fruit and a small cake or biscuit) on to their 12 partner schools.

"Our tamariki and whānau really enjoy their special lunches," says Head Teacher, Erna Delaney.

"We would like to thank Ben and the team at 'Fill their lunchboxes' for this amazing service - there is great excitement when the 'special lunches,' arrive with one of the friendly delivery volunteers."

"We also have the help and support of lovely parent Renēe," says Erna. "And nothing is wasted as even the scraps go to a kindy parent's chicken's in return for eggs to make our pikelets."

What a fantastic example of Manaakitanga, showing respect, generosity and care for each other and the wider community.
Information including that about fees, services and promotional activities were correct at the date of publication of news stories but may since have changed. Please check with us to ensure information is current.