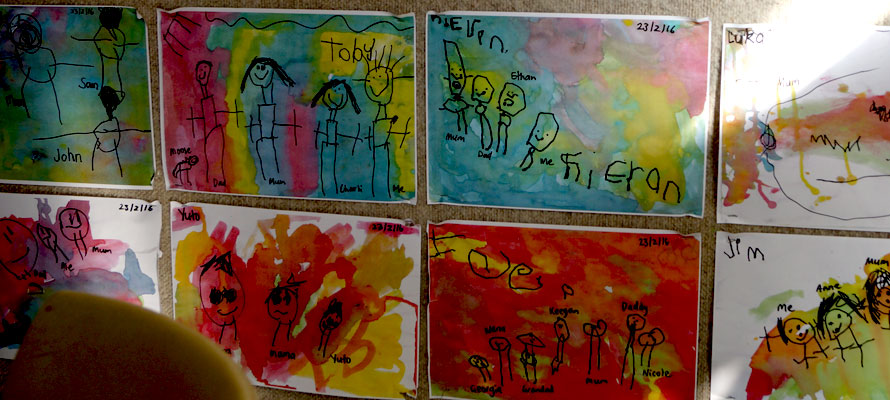 | | | |
| --- | --- | --- |
| | | The tamariki knew who to draw for this art project, as they put pen to paper to illustrate their family - although some parents may not have been quick to recognise themselves without a hint... |
OUR TOP STORIES

For an interesting art project, Kidsfirst Wakatipu effectively suggested the children create 'selfies' with their paint and pens... turning the focus to family portaits of the people who were closest to them.

Through encouraging children to draw pictures of their families they are able to explore whanaungatanga (relationships) - making connections between home and kindergarten - and sharing their knowledge of their families with the teachers and other children.

It's amazing what the children produced and the stories that were told around the pictures, with explanations coming from the children.

Superb creativity aside, the likenesses are not 100% accurate!

QUICK READ

A family portrait is something that's easy for children to relate to and helps them to establish the idea of connections between family members.

These portraits are often starting points for further conversation.
KIDSFIRST KINDERGARTENS ARE A NOT FOR PROFIT ASSOCIATION THAT HAS DEVELOPED AND MAINTAINED KINDERGARTENS IN CHRISTCHURCH, CANTERBURY AND ON THE WEST COAST FOR OVER 100 YEARS - AS THE PLACE LOCAL KIDS COME TO LEARN, PLAY AND HAVE FUN.