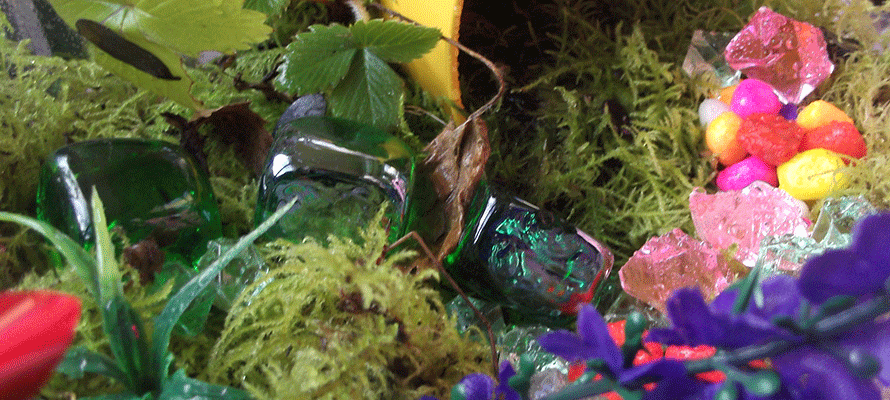 | | | |
| --- | --- | --- |
| | | Have you ever seen a magical fairy at the bottom of your garden? Perhaps perched on a toadstool, sipping from a snow bell and sprinkling gold dust with a flick of their tiny incandescent wings... |
OUR TOP STORIES

NEWS FROM AROUND

CENTRAL OTAGO

Children at Kidsfirst Wakatipu put their heads together and their magical powers to work to make these latest creations.

"Imaginations have taken flight since one of the children made a fairy garden at home and brought it in to show us," says Teacher, Laura Strain.

Inspired, children began to draw and plan their very own fairy gardens. A 'supplies needed' shopping list was made - with 'special fairies' at the top of the list.

Like set designers on a mini movie scene, our young creatives got to work - dirt was dug, moss collected, succulents planted and little flower pots carefully laid.

Now colourful butterflies flit above luscious little green gardens decorated with flowers, crystals, rainbow stones, jewels, shells and other sparkling bits and pieces.

"There has been lots of creativity, imagination, cooperation and collaboration going on with our fairy gardens," says Laura, "with ongoing discovery, fun, and exploration."

These exquisite little gardens are places any magical fairy would love to call home.

QUICK READ

Looking like a tiny set from a magical movie, children at Kidsfirst Wakatipu have delighted in making their very own colourful fairy gardens.
KIDSFIRST KINDERGARTENS ARE A NOT FOR PROFIT ASSOCIATION THAT HAS DEVELOPED AND MAINTAINED KINDERGARTENS IN CHRISTCHURCH, CANTERBURY AND ON THE WEST COAST FOR OVER 100 YEARS - AS THE PLACE LOCAL KIDS COME TO LEARN, PLAY AND HAVE FUN.