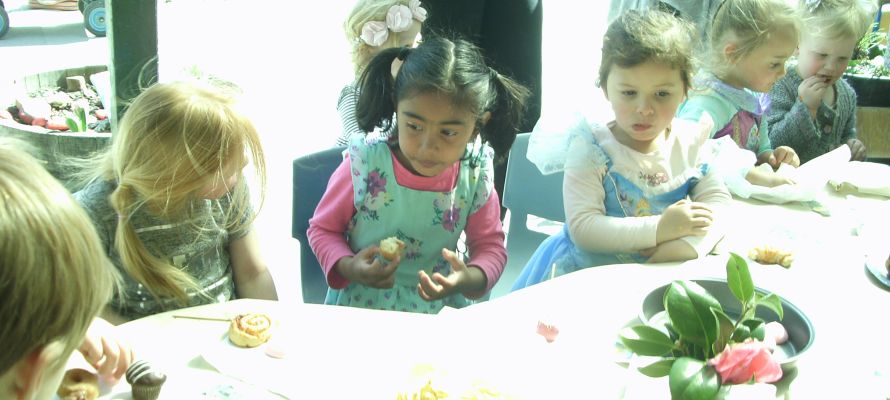 | | | |
| --- | --- | --- |
| | When the election ballot boxes opened, Kidsfirst Woolley Street was once again the hub of the community... | |
SOME OF OUR TOP STORIES

As Kiwis headed out to vote on Saturday 23 September 2017, one kindergarten made the most of visitors coming in from around the community.

Being local hubs, many of our kindergartens are used as voting places during the national Election held every three years. Kidsfirst Woolley Street was one of these locations for the Christchurch East electorate, and the teaching team and parents' commitee took it as an opportunity to fundraise and get the word out.

The sausage sizzle and raffle were stationed outside the kindergarten polling place with the intention of spreading the good word about the kindergarten.

"Letting everyone know that we're open and keen to boost enrolment numbers," is how Head Teacher, Jolene Hemmingsen described it.

It was a huge success! This kindergarten has a long history in the local neighbourhood, having been established there in 1975.

Many members of the community have a strong personal connection to it – whether through their own tamariki or whānau attending, or having been a Woolley Street kindy kid themselves. These Kidsfirst alumni loved having a chance to come back, talk to the teachers and see how things have changed – while enjoying a sausage and chance at the raffle winnings of course!

This initiative capped off a busy term for the kindergarten and their dedicated parents' committee, who also banded together to invite the community to their Spring Party – doing everything possible to spread the kindergarten spirit, bring some liveliness and fun into the neighbourhood, and connect young and old together.

Although Election Day was a Saturday and the teachers would no doubt prefer a sleep in on their day off, it showed great commitment to their community and to the Kidsfirst whānau that they were out rattling the tin.

"Community events such as these support our commitment to Whanugatanga which is all about developing relationships and making connections," says Jolene.

"We had a lot of fun, and it was really interesting to talk to community members about how they remember the kindergarten, to show them what we're doing at the moment and welcome them back."

It's commitment like this which shows such pride in the Kidsfirst community. These teachers believe in their kindergarten and the quality of the education they provide, and they want to share it with the world – starting at grass roots level in the heart and soul of their local community.

Kidsfirst Kindergartens
Head Office, 43 Birmingham Drive, Middleton, Christchurch 8024
+64 3 338 1303 email: questions@kidsfirst.org.nz
Postal Details: Kidsfirst Kindergartens, PO Box 8089, Christchurch 8440
KIDSFIRST KINDERGARTENS ARE A NOT FOR PROFIT ASSOCIATION WITH OVER 70 KINDERGARTENS AND EARLY LEARNING CENTRES COVERING CHRISTCHURCH, CANTERBURY, CENTRAL OTAGO, BANKS PENINSULA AND THE WEST COAST - AND HAS DONE SO FOR OVER 100 YEARS
- AS THE PLACE LOCAL KIDS COME TO LEARN, PLAY AND HAVE FUN.