A celebration of diversity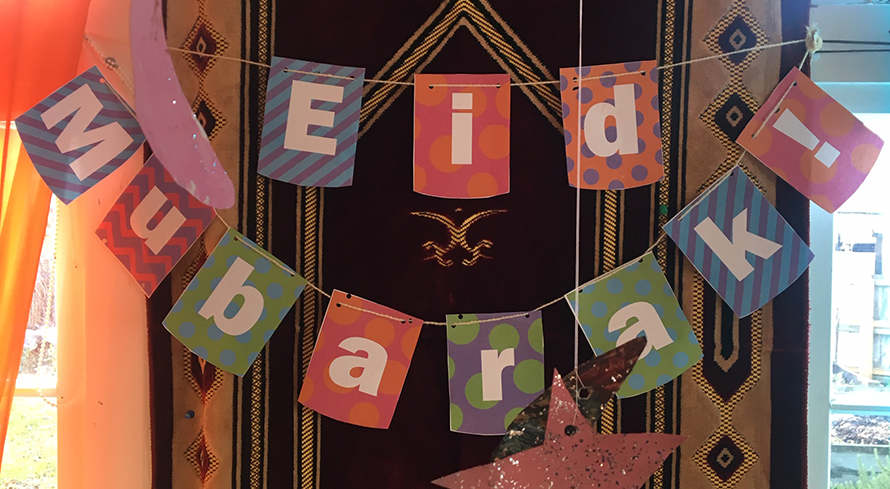 Have you heard of Eid?
For Muslims who have been observing the holy month of Ramadan, Eid al-Fitr is the festival marking the end of their dawn to dusk fasting and a chance for celebration, feasting and gift giving.
In the spirit of this, the festival was celebrated at Kidsfirst Phillipstown with a shared bbq breakfast, a karakia (prayer), songs, henna hand-painting and special gifts for each of the tamariki.

It's a great example of the inclusivity that flourishes within the kindergarten, who recently won a Kidsfirst Values Award for their efforts involving and connecting with their multi-cultural community.

"We have a very diverse community here at our kindergarten," says head teacher, Kathy Harford, "and we like to recognise the different cultural celebrations that are important to each of our families."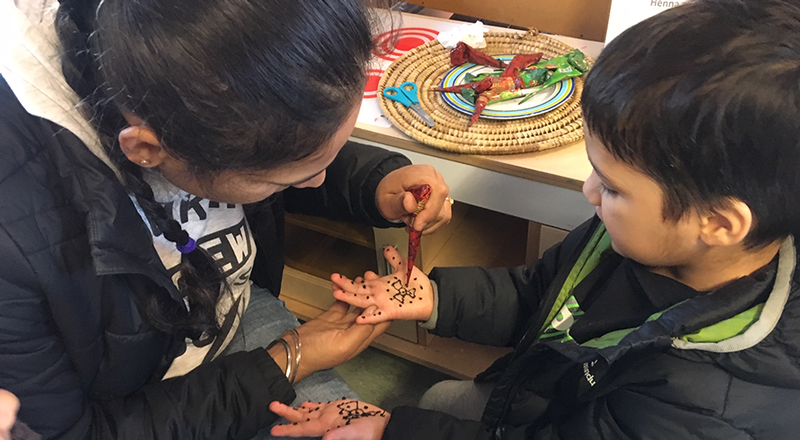 Eid al-Fitr (the festival of breaking the fast) is celebrated as a three day holiday by Muslims the world over. Its start, like Ramadan itself, is determined by the moon, with the first sightings of a new moon marking the beginning of the celebrations.

The religious festival is recognised as a way to feel closer to god, cherish and remember loved ones and to reflect on and appreciate life. Eid celebrations across the world start with communal dawn prayers in mosques, halls, or in large, open spaces. City streets are decorated with festive lights and people dress in their traditional best.

"Eid is a special celebration like Christmas," says Kathy, "so we also took the opportunity to gift each of our children a book." (kindly donated by Paper Plus in Eastgate).
"In this way we shared three gifts with each other at Eid - enriching our lives by sharing our diversity, our bodies with good kai and our minds with knowledge, represented by books."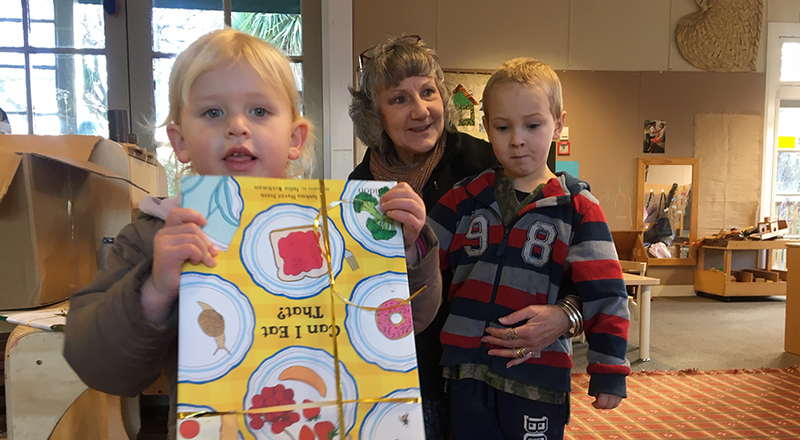 Traditionally, to celebrate Eid, family and friends gather together for prayer, to feast and exchange gifts, wishing each other, "Eid sa'id! - Happy Eid," or "Eid Mubarak! - Blessed Eid".

Phillipstown kindergarten put on a breakfast feast of halal and vegetarian sausages, with traditional foods such as dried fruits, like apricots and dates, and a sweet semolina pudding.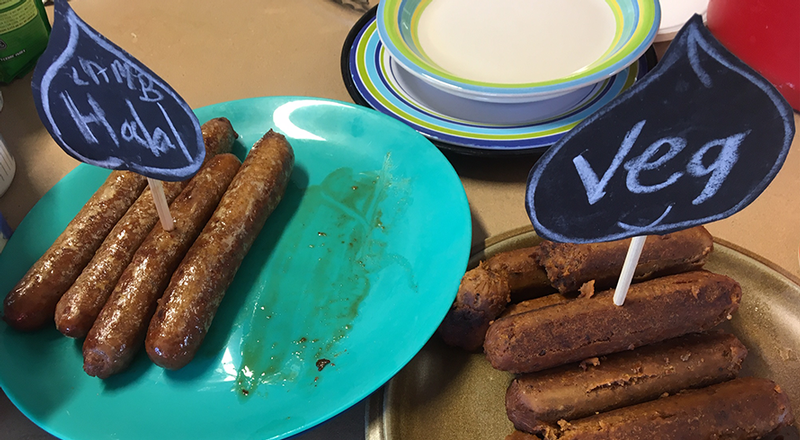 In many places special sweet biscuits, bread, cakes and puddings are prepared before Eid or early on the morning of the first day.
"Celebrating this way with our families and embracing our diversity is a really enriching experience for everybody," says Kathy.
"It's food for the soul."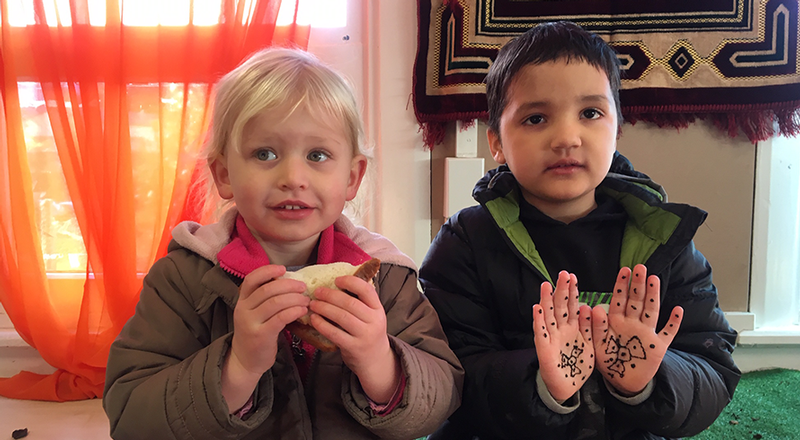 Read more stories...

Nau mai, Tauti mai, Haere mai
Information including that about fees, services and promotional activities were correct at the date of publication of news stories but may since have changed. Please check with us to ensure information is current.