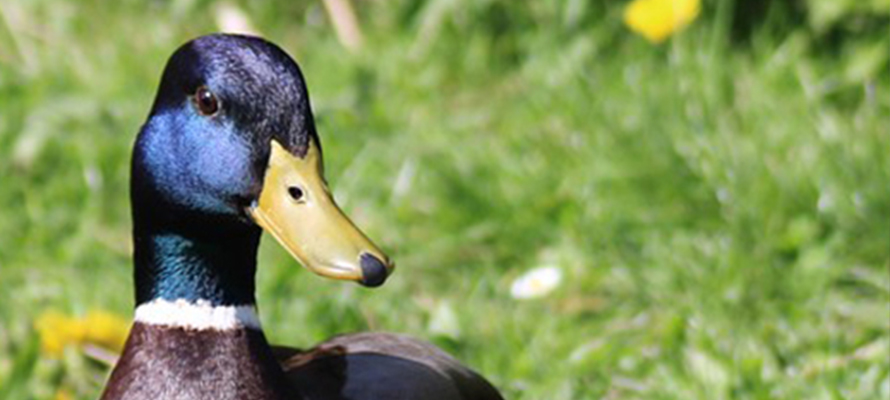 | | | |
| --- | --- | --- |
| | A duck walks into a Kidsfirst kindergarten as a timely reminder of health and safety. | |
SOME OF OUR TOP STORIES

Our feathered friend took to Kidsfirst Opawa like a duck to water.

The mallard meandered up to the kindergarten and, letting out a quack or two, waddled inside to leisurely fossick about for a bit. All the while an admiring entourage of children ducked and dived behind him.

After a time the teachers thought it would be best for the curious bird to duck back out - but the web-footed wanderer wasn't having a bar of it! He'd parked up in the office and made himself right at home having discovered the mirror, (or more to the point the other handsome duck in the mirror).

All was well until it was decided he might now outstayed his welcome and it really was time to leave. Perhaps the way to go would be to slowly move the mirror bit by bit towards the door, to encourage the duck (still gazing at his reflection) to find a warm spot outside in the sun instead. Water off a ducks back right?

Alas no! As a result of lifting and maneuvering the mirror, one teacher unfortunately became a sitting duck for a back injury and has required some time off work.

"It's so important to assess the risk of even the most simple tasks and look after yourself at work," Kidsfirst HR Manager, Karyn Willets, reminds us. "When the unexpected happens, try not to forget the basics. In the case of heavy lifting, like a mirror, ensure you bend your knees and don't use your back like a crane."

Maybe now is a good time to make sure you have all health and safety ducks in a row at your kindergarten or early learning centre.

We trust the duck eventually made it back to his pond, and after some rest and recovery time we all learned a thing or two about safer ways of working – take care out there kaiako!
Information including that about fees, services and promotional activities were correct at the date of publication of news stories but may since have changed. Please check with us to ensure information is current.