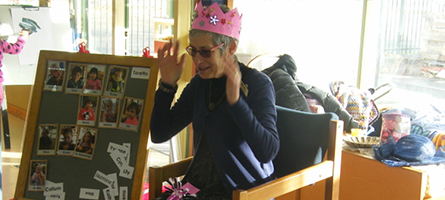 | | | |
| --- | --- | --- |
| | | The hard work, energy, inspiration and passion a kindergarten teacher brings to their work every day is so often reflected back in the respect and heartfelt appreciation of their colleagues, the children, whānau and communities... |
OUR TOP STORIES

NEWS FROM AROUND

CENTRAL OTAGO

This is especially poignant when it's time to say goodbye.

Relieving teacher at Kidsfirst for seven years and with a kindergarten career that spans over forty years, Dorothy Blanchard has been a much loved kindergarten head teacher and teacher during this time.

"Dorothy is one of those teachers that has inspired us all and who has been loved by many, many children," says Kidsfirst MacFarlane Park Head Teacher, Pat Williams.

Every time she came to kindergarten, she brought a fresh and exciting element of surprise – in the form of a beautiful pink bag. At mat time, she kept the children guessing… "what could be in my pink bag today?"

There was always something intriguing pulled from it's folds - books to share or music that she likes…all manner of interesting things.

"So it was appropriate that, as one of her places of teaching, we could celebrate Dorothy's last day at Kidsfirst MacFarlane Park with her. Dorothy wore a pink crown and had a pink play dough cake, as part of our kindergarten tradition and to celebrate her last mat time," says Pat.

"Dorothy is an absolute treasure, we've enjoyed every moment with her and we wish her all the very best for her retirement."

QUICK READ

To the delight of the children Kidsfirst Relieving Teacher, Dorothy Blanchard, brought the playful element of surprise to each and every mat time. We wish her all the very best for her retirement.
KIDSFIRST KINDERGARTENS ARE A NOT FOR PROFIT ASSOCIATION THAT HAS DEVELOPED AND MAINTAINED KINDERGARTENS IN CHRISTCHURCH, CANTERBURY AND ON THE WEST COAST FOR OVER 100 YEARS - AS THE PLACE LOCAL KIDS COME TO LEARN, PLAY AND HAVE FUN.