Community spirit runs strong at kindergarten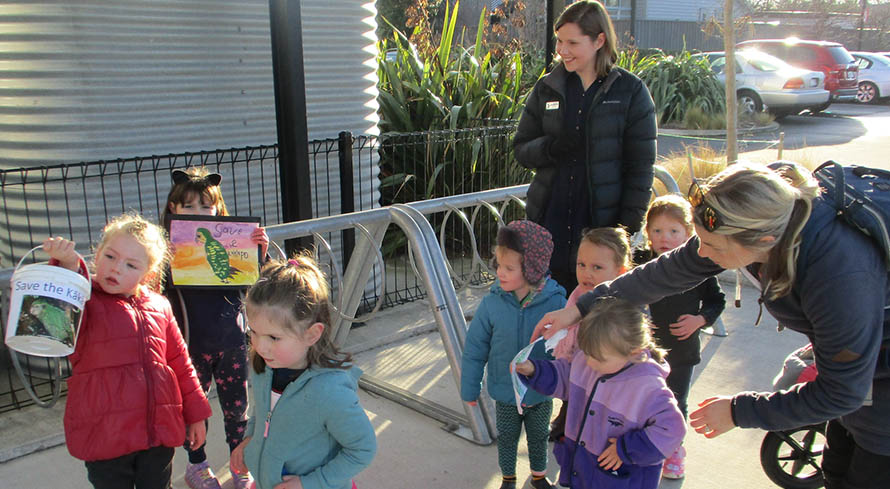 Kidsfirst is passionate about promoting close community links - connecting tamariki to whānau and the kindergarten to their local community. And, as an organisation that is proudly not-for-profit our focus is firmly on the children, quality teaching and building special relationships within our communities.
"We have a very strong, very reciprocal relationship with our community," says Kidsfirst Hoon Hay's head teacher, Zdenka Reading. "We maintain connections with walks to places nearby, such as the Kidsfirst Mathers Road kindy, and to the local school and the retirement village."
"We have wonderful community support, for example, a Hillmorton High School business group is considering a donation to our kindergarten which we may use to enhance our outdoor area. We really appreciate that they thought of us."
"Our local Rowley centre often send their gardener around to help us. And we recently had a group of parents for a working bee at kindy to help prune and tidy up the winter garden. They also help with planting and washing in their own time."
"It's important," says Zdenka, "as it helps to teach tamariki about working together collaboratively to get the job done. Also, about the beauty of reciprocal relationships as we, in turn, can give back to our local community, with things like sharing produce that we harvest from our garden."
Meanwhile, tamariki at Kidsfirst Opawa St Martins have been busy out and about in their local community, helping to raise enough money to be able to adopt a kākāpō named Rangi.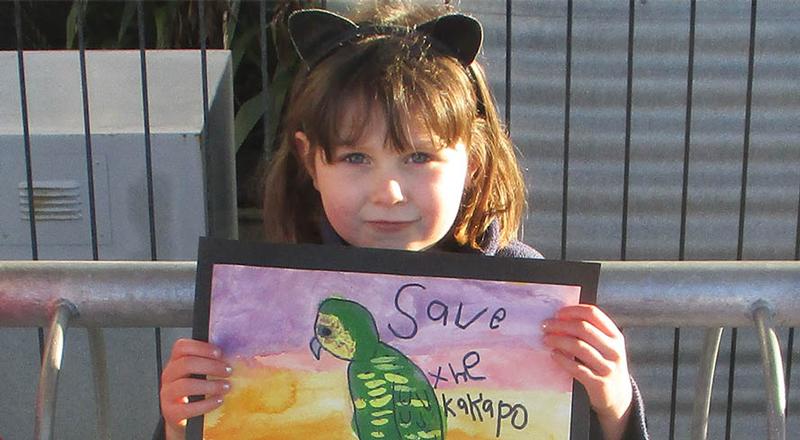 In answer to DOC's call for New Zealanders to help the endangered species, tamariki door knocked and sold stickers at the local supermarket, collecting over $250 to go towards sponsoring Rangi.
With numbers of the native, ground dwelling parrot hovering at around 200, every bird is valuable to the population and public donations are a major funding source for the department's conservation efforts.
"A big part of our kindergarten philosophy is helping tamariki to learn more about ways that we can be good kaitiakitanga (guardians) of our natural world," says teacher, Anna Ellis.
"They were very keen to support this great cause, taking the lead and engaging with the different ways that we could fundraise."
"We look forward to sharing Rangi's journey with her and often receive news from DOC about what she and the other adopted kākāpō have been up to – we love it!"
New Brighton's Kidsfirst Nuffield have been amazed by the fantastic neighbourhood support for their kindergarten lately.
"We feel very grateful to live in this wonderful community," says head teacher, Rachel Ryan.
The kindergarten received a donation from 'The Rockabilly Show & Shine team' – a local group of hot rod car enthusiasts and rock'n'roll fanatics who create fun events around the rockabilly culture to raise funds in support of their local community.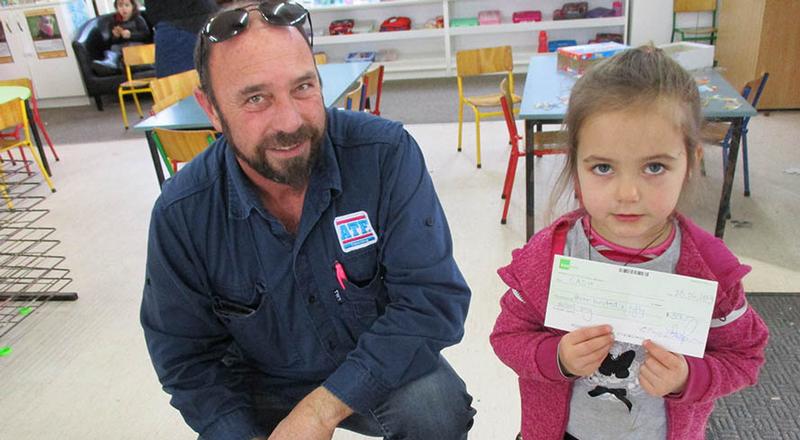 They also welcomed a student volunteer army who worked alongside tamariki, kaiako and whānau to help prepare the fences ready for staining.
"Children loved being a part of such a hands-on experience, with opportunities to use real life tools such as a water blaster!" says Rachel.
"This was a huge project with whānau continuing to water blast the fences for an additional ten hours after kindy had finished for the day to help with its completion!"
Whānau also contributed by supplying materials such as paint brushes, removing garden waste and delivering new soil to add to the vegetable garden, ready for spring planting.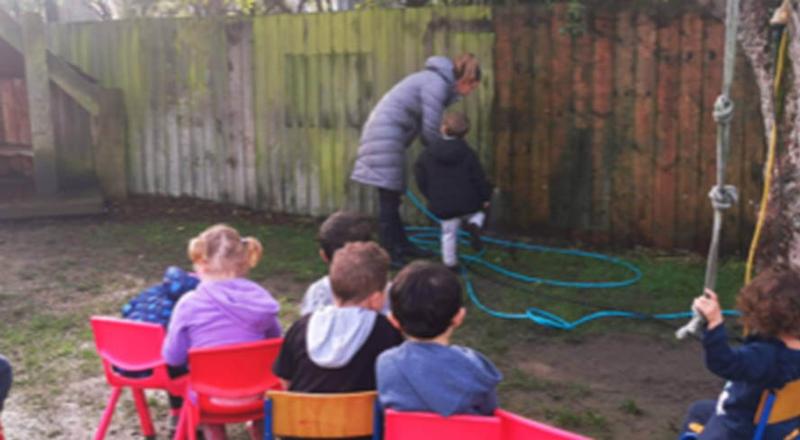 Seeing the support of our community helps to teach tamariki more about Whanangatanga - working together to help create a strong sense of family connection, a relationship through shared experiences and a sense of belonging.
"Everyone agrees the kindergarten looks ka rawe and we appreciate everyone's mahi!" says Rachel. "We chose the following whakataukī to acknowledge this team effort."
My success should not be bestowed onto me alone, as it was not individual success but success of a collective.
Ehara taku toa, he takitahi, he toa takitini.
Read more stories...

Nau mai, Tauti mai, Haere mai
Information including that about fees, services and promotional activities were correct at the date of publication of news stories but may since have changed. Please check with us to ensure information is current.