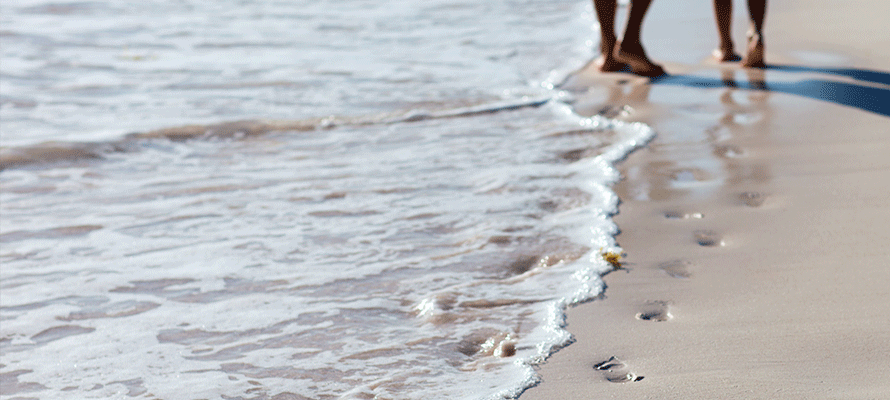 Coastal influence for new kindergarten
The brand new, purpose-built Kidsfirst Kindergartens The Bays brings fresh excitment to some of Christchurch's most loved seaside suburbs. And it reflects local community spirit - expansive decking, a bike track, a boardwalk, stepping stones through a native forest walk and large climbing rocks surrounding a huge sandpit, will be just some of the many great outdoor features.

FIND OUT WHY WE'RE JUST BETTER BECAUSE...

To find out more about enrolling or waitlisting your child at our the new Kidsfirst Kindergartens The Bays click here.

Kidsfirst The Bays was specifically designed for its coastal setting with a large, tree-filled backyard, state of the art playground and open-plan indoor spaces that take in beautiful views across the estuary.

"The name of the new kindergarten is reflective of its stunning seaside location and the opportunity for a great new start," says Kidsfirst Business Development Manager, Jenny Pitama.

Situated right next door to the Mt Pleasant Community Centre on McCormacks Bay Reserve, the kindergarten caters to young families in Mt Pleasant, Redcliffs and the surrounding areas.

This is exciting news for our Mt Pleasant kindergarten community. Its previous building was demolished following the Canterbury earthquakes and the kindergarten was forced to operate out of a hall - most generously offered by the Anglican Church of Ascension.

"We really appreciate all of the community support and loyalty that has helped get us to this point and we can't wait to open our doors to local families, whether they are new to Kidsfirst, or coming from the Mt Pleasant kindergarten," says Jenny.

Modular building firm, Interlink constructed the seven steel-framed, fully relocatable kindergarten modules at their factory in Hornby, Christchurch.

Once the building was on site, Compass Playgrounds began work on the landscaping and playground to create a nature-inspired 'big backyard.'

Progress on the build was a major point of focus for the Mt Pleasant kindergarten community who, after years of waiting, were excitedly anticipating moving to their new site at the end of July 2018.

To see some of the kindergarten in progress click here.

.

Kidsfirst Kindergartens
Head Office, 43 Birmingham Drive, Middleton, Christchurch 8024
+64 3 338 1303email: questions@kidsfirst.org.nz
Postal Details: Kidsfirst Kindergartens, PO Box 8089, Christchurch 8440
KIDSFIRST KINDERGARTENS ARE A NOT FOR PROFIT ASSOCIATION WITH OVER 70 KINDERGARTENS AND EARLY LEARNING CENTRES COVERING CHRISTCHURCH, CANTERBURY, CENTRAL OTAGO, BANKS PENINSULA AND THE WEST COAST - AND HAS DONE SO FOR OVER 100 YEARS
- AS THE PLACE LOCAL KIDS COME TO LEARN, PLAY AND HAVE FUN.