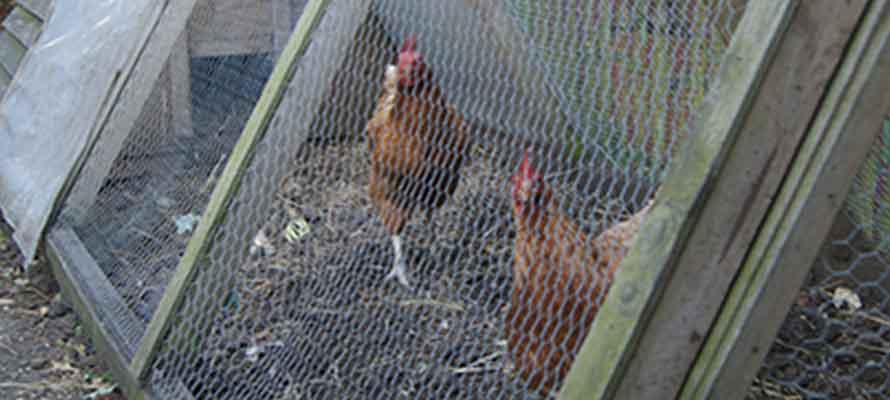 | | | |
| --- | --- | --- |
| | | One of the best things a kindergarten can do for its environment is to keep chickens! |
SOME OF OUR STORIES

A few of our kindys have these delightful birds on or near their premises, and they are great for a number of reasons.

At Kidsfirst North New Brighton, before the children arrive at the chicken area, they need to take a short amble past the North New Brighton community garden.

The community garden is full of many different vegetables, tended to by their neighbour Graeme. He does a fantastic job at keeping an eye on the chickens and talking to the children about growing and looking after everything in the garden. The vegetables are harvested and used in their baking, shared with the community, and eaten at kai time amidst a lot of curiosity about where the food has come from.

The chickens, named Blackfast and Whitegirl, live just beyond the vegetable garden. Looking after chickens is a great way to teach children about responsibility as not only do they need to remember to feed Blackfast and Whitegirl, but to feed them the right things (they don't like banana or orange skins). Children also exhibit great courage when holding out their hands with wheat for Blackfast and Whitegirl to come and peck from their hands.

Picking up the poo is a great resource for Graeme's garden, and it's a great treat to have an egg hunt every time they visit! These eggs are used in baking and boiled for lunches.

Kidsfirst Beckenham have two chickens as well, and are looking to add a third to their brood. Having the children exposed to the chickens enables them to show care for the animals, and this has even rubbed off on a few parents. Head Teacher Jill Peters said that this has caused some of them to value the benefits of chickens so much that they've invested in their own chickens at home!

Kidsfirst Greymouth is home to two chickens - Cheetah-Juanita and Cookie. The pair are great at eating up the scraps and are particularly fond of things like crackers, popcorn and crusts of bread. Their eggs are used at the kindergarten for scrambled eggs, cakes and pikelets.

For the children who have chickens at home, it also helps to form a valuable link between there and what happens at Kidsfirst. According to teacher Tracy Jennings, when the holidays come, Cheetah-Juanita and Cookie get to have a "chicken getaway", with time to socialise with other chickens and return refreshed!

Out at Kidsfirst Mount Pleasant you'll also find a vegetable garden and chickens running around. Mytle is a very 'hands-on' chicken, who enjoys all the attention the children give her. Their other two chickens are called Flossy and Ruthie, appropriately named by the children.

They produce eggs for cooking and eating, while the children learn about their responsibility for owning animals, including cleaning out the chicken run. In the true spirit of kindergarten, the chicken coop was made by a Kidsfirst Mount Pleasant father.





QUICK READ

Having chickens at kindergarten helps with the vegetable scraps, provides fresh eggs and helps teach children responsibility for other living creatures.
KIDSFIRST KINDERGARTENS ARE A NOT FOR PROFIT ASSOCIATION THAT HAS DEVELOPED AND MAINTAINED KINDERGARTENS IN CHRISTCHURCH, CANTERBURY AND ON THE WEST COAST FOR OVER 100 YEARS - AS THE PLACE LOCAL KIDS COME TO LEARN, PLAY AND HAVE FUN.