Carved pou taonga blessed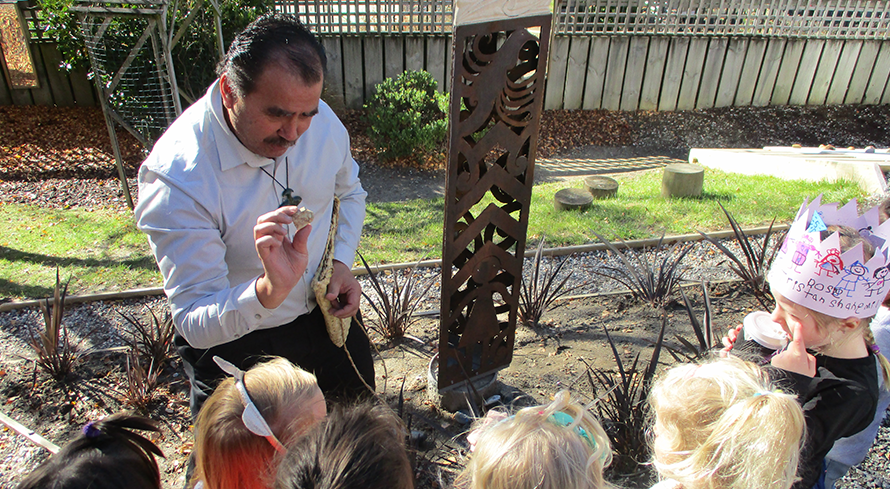 Blessed with water from Lake Wakatipu and symbolising Queenstown's community, mountains, lakes and landscapes, Kidsfirst Wakatipu's new carved pou (pillar) is an important taonga (treasure) for the kindergarten.
"Koru patterns in the steel frame represent the dawn and the sleeping child waking to begin their day of learning," says teacher, Alana Smith. "And the Oamaru stone at the top has been sculpted into a bird bath."
A beautiful, sunny autumn day made a gorgeous backdrop to the special ceremony to unveil the pou at Kidsfirst Wakatipu. Ngāi Tahu kaumātua (Māori elder) Darren Rewi had led a smaller dawn service, followed later that morning with a blessing together with kindergarten whānau and friends.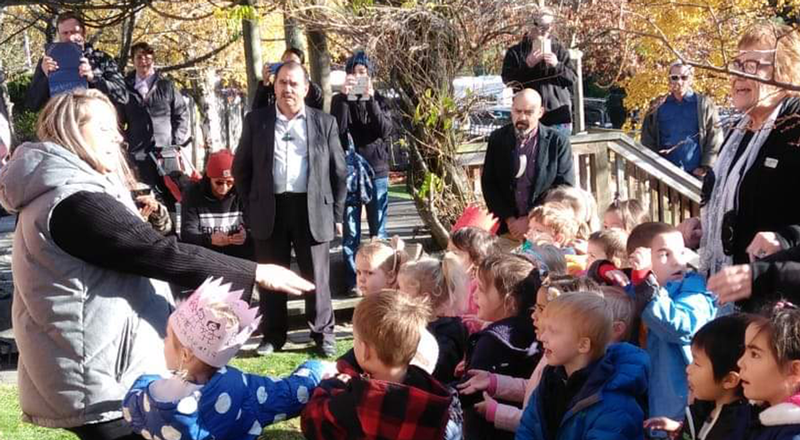 "We had an amazing turnout of around 100 people and a warm, friendly and welcoming atmosphere." says Alana. "Kindergarten children both past and present sang waiaita (Māori songs) together and were very excited to be involved in the event."
The Queenstown Primary School Kapa Haka group performed a fierce haka. And Tohunga whakairo (master carver) Richard 'Oti' Murray, talked about the pou's name Te Pito o Te Aroha (The Seed of love) meaning that children at kindergarten are nurtured with education and love.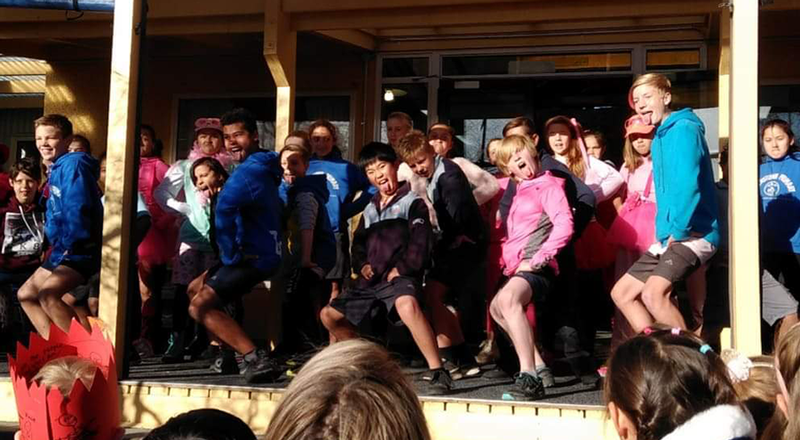 "The blessing was a really nice way of bringing the community together to learn more about our bicultural heritage and our links with local Ngāi Tahu Iwi," says Alana.
The Māori legend of Matau the Giant and Lake Wakatipu, as well as the Remarkables Mountain Range (Kawarau) are carved into the pou to symbolise the whakapapa of the Queenstown community.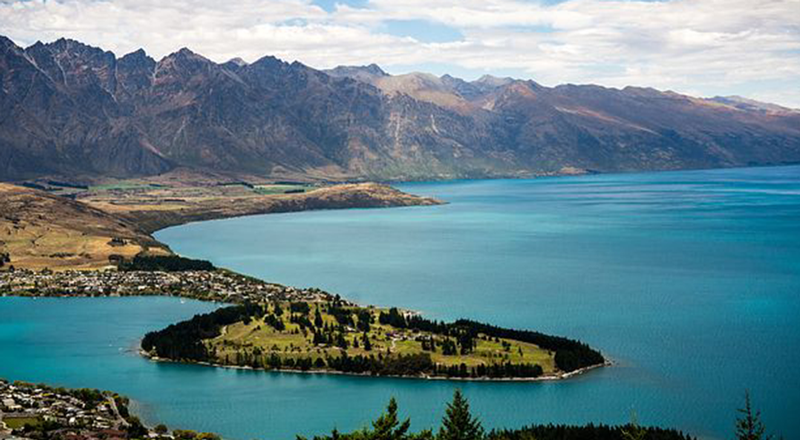 A Tui bird links all generations, the waves of Lake Wakatipu and ngā kete o te Wānanga - the three baskets of knowledge.
While the three figures within the carving represent the teachers and parents guiding tamariki and holding their hands during their lifelong learning journey.
What a special way to celebrate our bicultural heritage Kidsfirst Wakatipu.
Read more stories...

Nau mai, Tauti mai, Haere mai
Information including that about fees, services and promotional activities were correct at the date of publication of news stories but may since have changed. Please check with us to ensure information is current.