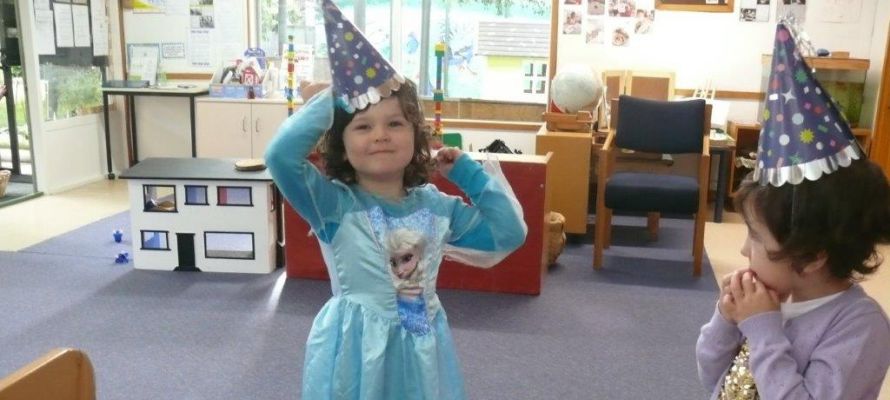 Celebrating sixty years.
Kidsfirst has a proud heritage that dates back over 100 years and we love to celebrate important milestone birthdays along the way.

FIND OUT WHY WE'RE JUST BETTER BECAUSE...

Kidsfirst MacFarlane Park kindergarten celebrated a belated 60th birthday, with tamariki (children), kaiako (teachers) whānau (families) and e hoa (friends).

"We celebrated in true Kidsfirst MacFarlane Park fashion, with an open invitation to our community calling on past pupils, parents and committee members," says Relieving Head Teacher, Tania Batley.

"We enjoyed shared morning kai with birthday keke, sausage rolls and fairy bread and fish and chips for lunch."

"Everyone contributed to a great day," says Tania. "The kaiako team worked hard and we all enjoyed sharing past memories and making new ones."

The kindergarten nearly didn't make it to such a great age. In 1979 it was gutted by fire.

"MacFarlane Park Kindergarten, which was destroyed by fire on 29 December 1979, was replaced on the original site in Acheson Avenue and officially opened on 22 November 1980. We are very grateful to the headmaster, Mr Familton, Quinns Road School, and their committee for the interest shown to the teachers and children of the kindergarten for allowing them the use of an empty classroom."


Annual Report, 1980.

Fortunately a new kindergarten (the one that stands on site today) was quickly built, with the support of the community and a lot of hard work from teachers and parents ...and generations of tamariki have enjoyed their early childhood years there since.

Happy birthday and wishes for many more.

.

Kidsfirst Kindergartens
Head Office, 43 Birmingham Drive, Middleton, Christchurch 8024
+64 3 338 1303email: questions@kidsfirst.org.nz
Postal Details: Kidsfirst Kindergartens, PO Box 8089, Christchurch 8440
KIDSFIRST KINDERGARTENS ARE A NOT FOR PROFIT ASSOCIATION WITH OVER 70 KINDERGARTENS AND EARLY LEARNING CENTRES COVERING CHRISTCHURCH, CANTERBURY, CENTRAL OTAGO, BANKS PENINSULA AND THE WEST COAST - AND HAS DONE SO FOR OVER 100 YEARS
- AS THE PLACE LOCAL KIDS COME TO LEARN, PLAY AND HAVE FUN.