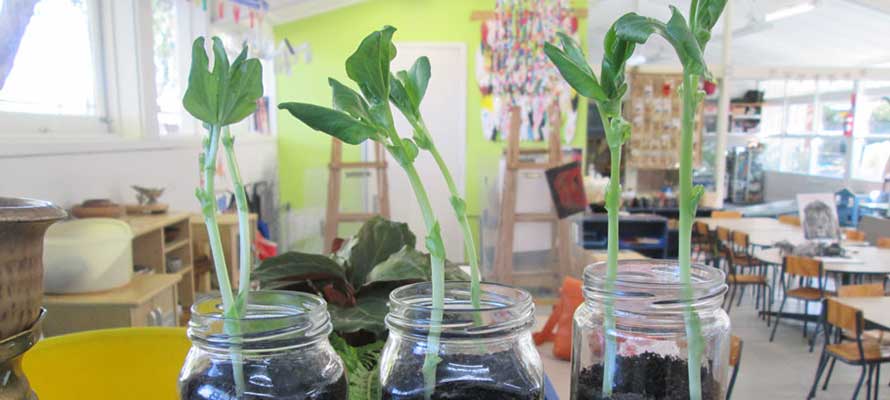 | | | |
| --- | --- | --- |
| | | Kidsfirst Sunbeam have taken a leaf straight out of a 'Jack and the Beanstalk' book with their latest gardening project – planting their very own beans to watch grow skyward... |
OUR TOP STORIES

NEWS FROM AROUND

CENTRAL OTAGO

After nurturing their kindergarten sunflowers to lofty heights over the summer months, as part of the 'Daltons Sunflowers in Kindergartens' initiative, Kidsfirst Sunbeam tamariki were proud to learn they were the winners of a South Island prize draw.

Designed to foster a new generation of keen gardeners, the inspiration behind the Daltons project is to give children fun opportunities to engage in gardening. Now in its third year, approximately 10,000 children have taken part in the project – giving it a go with seeds, soil and sun!

For their prize Kidsfirst Sunbeam were rapt to welcome media personality and award winning landscape designer Xanthe White for their very own gardening workshop.

"Xanthe had all of our children engaged in a wonderful gardening experience – carefully planting beans into glass jars," says Head Teacher, Neroli Gardner.

The interest has continued since the workshop with children caring for the plants and watching them grow both above and below the soil.

"The children are most fascinated with the white roots, that they can see splaying down from the bean through the 'window' of the glass jar," adds Neroli.

Here's hoping that there's a golden goose or harp to be found at the top of these bean stalks!

QUICK READ

Watching the green shoots of a bean plant pop to the top, while the white roots splay down is fun to watch through a glass jar. All part of a 'Daltons' gardening project at Kidsfirst Sunbeam.
KIDSFIRST KINDERGARTENS ARE A NOT FOR PROFIT ASSOCIATION THAT HAS DEVELOPED AND MAINTAINED KINDERGARTENS IN CHRISTCHURCH, CANTERBURY AND ON THE WEST COAST FOR OVER 100 YEARS - AS THE PLACE LOCAL KIDS COME TO LEARN, PLAY AND HAVE FUN.