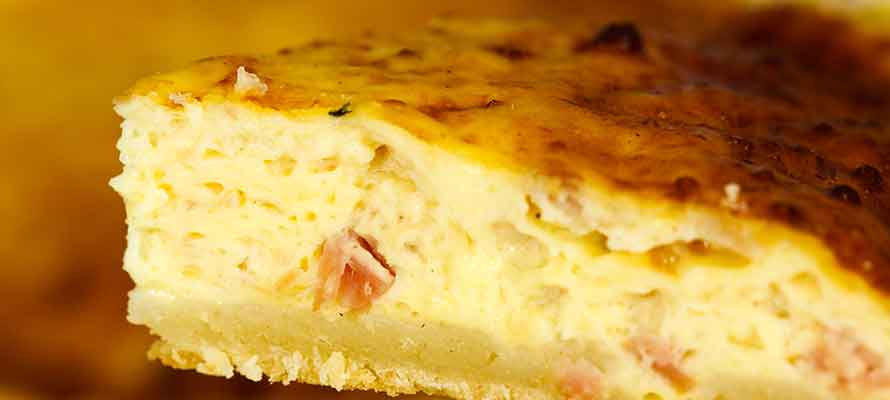 | | | |
| --- | --- | --- |
| | | Whether it's about introducing a new arrival to our NZ favourites, sharing kai, or baking traditional biscuits, food is a great way for people to get together... |
SOME OF OUR STORIES.

Being As Kiwi As Kindergarten means sharing, growing together and being willing to try new things, which is exactly what's happening at Kidsfirst Hillmorton.

For a recent shared cultural lunch at the kindergarten, each family was asked to bring something special that reminded them of home.

Teacher Lynda Tafu decided to bring bacon and egg pie, a classic kiwi dish. "It's also really easy to make, and was a real go-to recipe for my family when I was growing up."

A Japanese family that is part of the kindergarten community were fascinated by the pie, having never seen one before. "It was the first time they had tried anything like it. They really enjoyed it, and it was great to share cultures in a friendly way," says Lynda. The family reciprocated the offering with sushi.

Throughout Matariki, many of our kindergartens shared kai with parents, neighbours, guests and their local communities. A great example of a truly New Zealand recipe is the good old ANZAC (Australia and New Zealand Army Corps) biscuit.

The biscuits were widely thought to have been created to send to troops in the trenches of WWI because the recipe was based on ingredients that were readily available but didn't spoil easily. Eggs were scarce during the war, and baked goods more likely to go off.

However, staff at the National Army Museum did some research and found that, contrary to popular belief, there were no ANZAC biscuits at Gallipoli.

The majority of rolled oats based biscuits were in fact sold and consumed at fetes, galas, parades and other public events at home, to raise funds for the war effort.

And, of course, fundraising is something kindergarten knows all about.

Anzac biscuits

You'll need:

1 cup rolled oats
1 cup plain flour
1 cup desiccated coconut
3/4 cup sugar
125g butter
1/4 cup golden syrup
1 tsp baking soda
2 tbsp boiling water
Salt

Heat your oven to 180C.

Mix dry ingredients, making a well in the centre.

Warm the butter and the syrup in a small pan until the butter is runny and melted into the golden syrup. Dissolve baking soda in the boiling water, then add the soda & water until it starts frothing.

Pour this mixture into the dry ingredients and mix until it is sticky and holds together in clumps. If the mixture is too dry add a little more water.

Craft into balls and flatten the top, making sure to leave enough room between the biscuits so they can expand in the oven.

Bake in oven for 15 minutes, less if you like them chewy.

QUICK READ

Kidsfirst Hillmorton have a great story about sharing cultures, and a handy recipe for you!
KIDSFIRST KINDERGARTENS ARE A NOT FOR PROFIT ASSOCIATION THAT HAS DEVELOPED AND MAINTAINED KINDERGARTENS IN CHRISTCHURCH, CANTERBURY AND ON THE WEST COAST FOR OVER 100 YEARS - AS THE PLACE LOCAL KIDS COME TO LEARN, PLAY AND HAVE FUN.