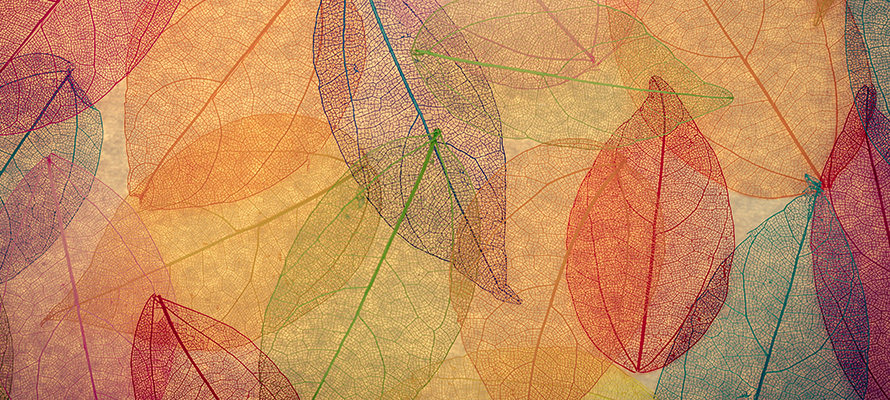 Every season is special.
At Kidsfirst Kindergartens we encourage our tamariki to enoy nature in all kinds of weather, be it under a blazing sun or stomping in an icy puddle. And no season is more vibrant than Autumn....

FIND OUT WHY WE'RE JUST BETTER BECAUSE...

Why do we bring our tamariki inside when it gets colder or there's a brief shower?

There's a lot of current educational thinking that says it's good for children to experience the different seasons and to develop strategies (such as putting on gumboots and raincoats) with which to deal with different types of weather.

While much of autumn can be a bit crisper than normal, there really aren't that many obstacles to being outside - and the world around is a triumph of colour.

There are so many learning opportunities that come from these experiences, and even more things you can do at home.

Here are a few tips on how to have a great autumn with the tamariki...

The biggest and most visible change in autumn is the falling of the leaves - which is absolutely perfect for children: they're nature's best toys!

The randomness of colour, shapes & sizes provides a variety of interest for a young child's mind. Often you'll find that children ask a torrent of questions:

Why are the leaves different shapes?

Why do they change colour?

Why do they fall off the trees?

Does it hurt the tree when the leaves fall off?

Ask them what they think, before having a discussion before coming to any conclusion. It'll give them a chance to get creative, along with improving their social skills as they listen and discuss.

Learning about things like leaves is one of the easiest ways to get children inquisitive about the world around them. It can turn just looking around the backyard into a fantastic learning experience.

There are heaps of games the children can play too...

Ask them:

How many brown leaves can you collect in two minutes?

Can you order the leaves from smallest to largest or from darkest to lightest?

Which leaf would cover the largest surface area?

How many leaves would it take to form a square or circle or another shape?

Simple questions like these improve your child's measurement, colour and order skills through the fun medium of a game.

Getting creative with leaves can also help develop a child's mind in other ways.

Ask them to use leaves in an art and crafts painting. It's great fun to make leaf prints.

Ask them do their own painting of leaves.

Just give them a pile of leaves and see what they come up with - you might be surprised..

Work with them to make an autumn garland, then hang it up so they can see it everyday. Here's a guide to making one.

A new season can be so exciting!

If your children love going on their trikes, there's nothing better than swerving through the leaves, picking them up and putting them on the back! If you're looking for a safe place to do this in Christchurch try Westburn Park in Burnside. It's a designated park for children to play on bikes and learn the road code. Here's a link to their website if you want to know more about it.

With that being said, it's important to dress to the conditions! Autumn's also the perfect time to pull out jumpers, scarves, beanies and gumboots - the gear that lets children enjoy running through the leaves and getting out in the slightly colder weather. Without your gumboots, where would you be!

And then, after thundering through all of the leaves outside, nothing feels better than coming into some warmth and finding a special treat.

At Kidsfirst, we love growing produce that both we and our families can use. Rhubarb, apples, and feijoas can be the perfect ingredients for an autumn spiced crumble! If you're looking for a quicky and easy recipe try this:

Apple Crumble

(This recipe serves 6).

Heat your oven to around 180ºC.

Put about 5 apples, cored, sliced and diced into an ovenproof dish with a couple of tablespoons of lemon juice, half a teaspoon of ground cinnamon and half a cup of caster sugar.

For the crumble topping, put three quarters of a cup of caster sugar, a teaspoon of cinnamon, 225g of melted unsalted butter, 1 1/2 cups of all purpose flour and a cup of rolled oats into a large bowl and mix together.

Next spoon this over the apple in the baking dish and promptly bake for 40-45 minutes. Check to make sure the apples are soft and the top is golden brown.

Enjoy.

(It's particularly good with vanilla ice-cream.)

P.S. You can add rhubarb, peaches, feijoas or pears for variety, according to taste.

.

Kidsfirst Kindergartens
Head Office, 43 Birmingham Drive, Middleton, Christchurch 8024
+64 3 338 1303 email: questions@kidsfirst.org.nz
Postal Details: Kidsfirst Kindergartens, PO Box 8089, Christchurch 8440
KIDSFIRST KINDERGARTENS ARE A NOT FOR PROFIT ASSOCIATION WITH OVER 70 KINDERGARTENS AND EARLY LEARNING CENTRES COVERING CHRISTCHURCH, CANTERBURY, CENTRAL OTAGO, BANKS PENINSULA AND THE WEST COAST - AND HAS DONE SO FOR OVER 100 YEARS
- AS THE PLACE LOCAL KIDS COME TO LEARN, PLAY AND HAVE FUN.