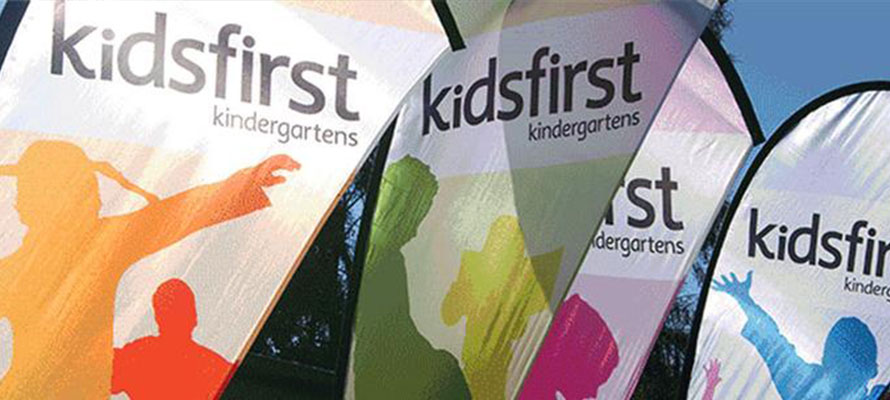 | | | |
| --- | --- | --- |
| | Kidsfirst Kindergartens offers quality early childhood education to tamariki on the West Coast, in Canterbury and Christchurch, on Banks Peninsula and around Central Otago with a network of over 70 kindergartens and early learning centres. | |
SOME OF OUR TOP STORIES

Whether you are considering a preschool, childcare and education or kindergarten option, one thing matters more than anything:
that your child gets the best possible start.

Our name says it all. We put children first.
That's because the early years are so very important.

Kei te ingoa tonu ngā kōrero katoa. Ko te tamaiti te mea nui ki a mātou. Te take i pērā ai, he mōhio ki te hira o ngā tau tuatahi.

Formerly known as the Canterbury Westland Kindergarten Association - Mo Nga Tamariki Me Nga Whanau o Waitaha Me Tai Poutini - we are one of New Zealand's largest and longest serving early childhood education providers.

A long-standing not-for-profit organisation, our turnover runs into the multi-millions but our commitment stays in the community.

We have undergone some big changes in recent years to give Kidsfirst the strong base necessary to remain a pre-eminent provider of early childhood education.

Our staff of more than 300 focuses on a commitment to a 100% qualified and registered early childhood teacher workforce. It's one of the things that makes us special.

Kidsfirst has always been an innovator and we are keen to look forward, while still recognising where we have been and the special attributes that need to be protected for generations to come.

We take huge pride in celebrating the many reasons a Kidsfirst Kindergarten or early learning centre is #BetterBecause.

Every child is special to us, we have fantastic teaching teams, we build lifelong learners and we weave culture into every day. Our smaller kindergartens are better for small learners and we have great big backyards with plenty of room for learning, exploration, adventure and fun.

Our Structure

The Kidsfirst Board sets the values and vision for the organisation, with input from the Chief Executive.

This vision becomes a reality via Kidsfirst's Strategic Plan, a blueprint created by the Board and delivered by the Chief Executive and the Senior Management Team, through a series of annual plans.

Everything Kidsfirst does is guided by its vision proposition: Teachers, Whānau, neighbourhoods - children at the heart of amazing learning.


We're proud to say we're now more than 100 years old. The focus for the years ahead is on ensuring we can continue to offer the highest quality early childhood education to generations to come.

Our History

Generations of New Zealand children have loved being kindy kids - getting a great start to their education through the joy of play and unique learning opportunities. In fact, kindergarten is a slice of Kiwi culture, where children make friends that can stay with them for life.

Our oldest kindergarten opened in 1899 and is now known as Kidsfirst Kindergartens Sunbeam. Today, more than 70 Kidsfirst Kindergartens provide high quality, teacher-led services to thousands of children across Canterbury, Christchurch, Banks Peninsula, Central Otago and the West Coast.

We're so very proud of that heritage and, of course, of being right at the heart of your community. This is our neighbourhood. Our kindergartens are surrounded by houses and homes and families. We've been here for over a hundred years helping local kids to grow and develop.

You can read more about our history...
Information including that about fees, services and promotional activities were correct at the date of publication of news stories but may since have changed. Please check with us to ensure information is current.